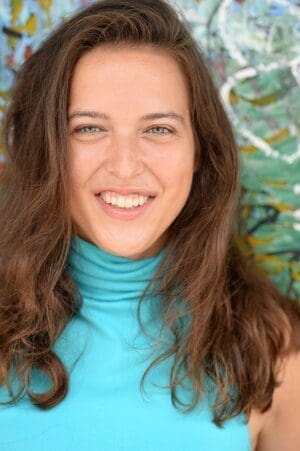 The first job I found after college was doing HIV testing, counseling and street outreach in New Orleans. I fell in love with the counseling part and pursued a master's. I have since worked in charter and metro public schools as a school based therapist, and in the Peace Corps working with youth in a small farming village 2 miles up in the Andes mountains. After the birth of my first child, I started a private practice focused on mind and body based therapeutic approaches (Brainspotting, embodiment meditation, yoga, and other somatic approaches). I use my own being as a laboratory to experiment with how I can alchemize suffering in my own life. This process inevitably requires showing up and developing a relationship with the parts of self, emotions, and experiences that we have suppressed, rejected, and made into an enemy.
The feedback my clients have given me is that I'm easy to talk to and collaborate with. I see myself as your teammate and guide. You are the expert on your life: you have access to your memories, your thoughts, your beliefs and your sensations. I can help you identify the places where you get stuck and the traps you are falling into, the parts of yourself that are harder for you to inhabit and where unintegrated experiences are concealing your essence and fragmenting the flow of relationship with all of life. I hold space for your healing, knowing that safe, empathically attuned relationships hold they key for unwinding the protective strategies that were formed in relationship. I also offer concrete and practical strategies that allow for transformation to happen.
Experimentation and troubleshooting are part of the process. In fact, examining our perfectionism and being willing to experiment in an effort to develop deeper contact with who we are is an essential foundation. We work together to come up with ways that will help you get out of your own way, grow, and heal.
I love my work because it helps me– requires me, even–to stay in deep contact with who I really am and what really matters to me: the essential goodness and vulnerability and shared humanity in all of us, the mystery and heartbreak and vastness and beauty and fragility of being alive, and our yearning to grow and to be better, and to fall deeper in love with all of life.
My hope is that, if we work together, you will feel more in touch with what most sincerely matters to you, and more able to embody all of yourself.
A little more about me:
I have two young children and love spontaneous exploration with them. I also love all sorts of outdoor activities.
Education and Training
Bachelor of Arts in Spanish from Tulane University, 2008
Master's of Education in Counselor Education from the University of New Orleans, 2013
Returned Peace Corps Peru Volunteer
Licensed and regulated by the state of Tennessee as a Licensed Professional Counselor with the Mental Health Service Provider designation (LPC-MHSP).
Certified  Brainspotting  Therapist
Trained in incorporating meditation into Psychotherapy (Tara Brach's Meditation and Psychotherapy training.)
Level 1 and 2 trauma sensitive yoga trained (Yoga for Trauma and Resiliency from Sacred Roots Wellness)
Completed training in Integrative and Nutritional medicine for mental health
Completed Certified Clinical Anxiety Treatment Professional course on applying neuroscience to treating anxiety, panic and worry
Certified Realization Process meditation teacher and embodiment teacher, a direct path to embodied nondual awakening
"Let yourself be silently drawn by the strange pull of what you really love. It will not lead you astray."

— Rumi