Welp…a global pandemic seems like a fitting time to talk about anxiety. We've all been there… and while nobody likes feeling anxious, anxiety is often a good thing. It helps to keep you safe and helps you to learn from past experiences on a non-conscious level so as to react faster than your thinking mind can. But, you may find yourself feeling anxious all the time, or having strong anxiety or panic attacks in the absence of any real danger or threat. In this article, I'll talk about how your natural reaction to avoid the anxiety is actually making it worse, and what you can do so anxiety doesn't take control of your life and start to make your decisions for you. To understand this, it's essential to talk about two parts of the brain that work very differently and both play a role in anxiety (and also in anger and lots of other emotions too): the amygdala and the cortex. Then, I'll offer some strategies for how to explore your anxiety triggers, not inadvertently strengthen your anxiety, and take control of your life back.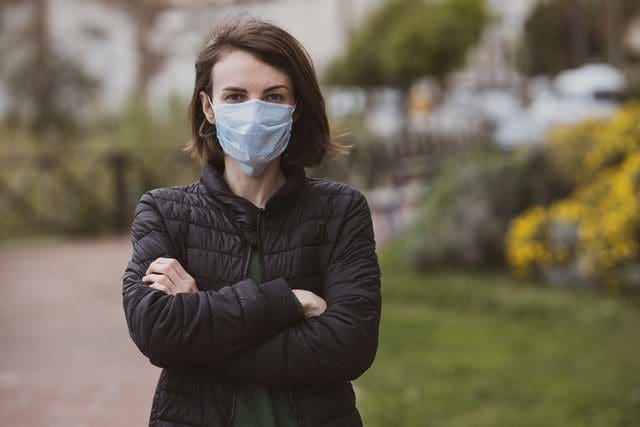 The amygdala
The amygdala is an evolutionarily older part of our brain and one of its functions is basically to act as the smoke alarm of the brain. There is one in each hemisphere of your brain, located at where your eyes and ears would meet. The amygdala compares any information coming in from one of your five senses to all previous similar experiences and if it interprets danger (just based on any similarity from past experiences), it sets off the alarm. Adrenaline is released, your heart begins to pound and beat faster, blood flows away from your stomach and digestion stops (sometimes resulting in nausea) and blood flows to the extremities of your body preparing you to fight or flee from danger. Thus, the fight or flight response..which you've probably heard of.
How the amygdala protects you
Your body's fight or flight response protects you. And your amygdala works faster than your thinking mind. It will 'see' an object flying through the air at you and have you reacting before you can consciously think "oh, I'm about to get hit by that…baseball." But the amygdala doesn't respond to logic…it only responds to experience and classical conditioning. So, something that is happening at the same time as something dangerous gets marked as the amygdala as a threat. For example, if you get in a car wreck when "Please Mr. Postman" is on the radio, the next time you hear that song you may start to feel panicky and have no idea why. That's the amygdala at work trying to keep you safe and alive.
The feedback loop of the amygdala and how you can harness it
The amygdala also works with a feedback loop. Let's say with a hunger circuit, you feel hungry, you eat, and then you no longer feel hungry –with the 'danger circuit in the amygdala, 'you feel in danger, you fight or flee, and then you can feel safe. And I do want to emphasize the "feel in danger and feel safe" part…because this is the all about the response your body is mustering/ Your amygdala communicates through sensations, NOT logic. So when you 'complete the circuit,' your physical sensations will feel calmer (although of course your thoughts and physical sensations influence each other, it's just that you can't think your way out of the amygdala being activated.) Anywho, I hope that's clear. And this feedback loop I just mentioned is one reason why cardio exercise, like going for a run, when you are feeling anxious can help you feel more calm. Now, we'll move on to the cortex.
The cortex
This is the newest part of our brain evolutionarily and it's the part of the brain where all the things that we normally think of as happening in the brain happen: thoughts, logic, language, images, and imagination all happen in the cortex. There are a lot of connections going up from the amygdala to the cortex, and very few going from the cortex down to the amygdala. This means that the amygdala can influence your thoughts WAY more than your thoughts can influence the amygdala. Also, this is one reason why bottom up approaches (like yoga, biofeedback, and brainspotting) that work with the direct experience of the body rather than exclusively with your interpretations of your experiences (ie your thoughts and beliefs) are SO vital to pay attention to for your well-being.
How the cortex creates anxiety
Anyways, the cortex is super important to understand when we talk about anxiety because just like how your amygdala is monitoring your five senses for signs of danger, your amygdala is also monitoring your thoughts. So, if you have an image of something bad happening, or a thought, your amygdala will initiate the anxiety response just as if something bad actually were happening. And the more you run from your thoughts or try to suppress them, the more this confirms to the amygdala that those thoughts were in fact dangerous. Here is where that feedback loop comes into play. 1) You have a thought 2) The amygdala perceives it as dangerous 3) Fight or flight response starts 4) You try to get rid of your thought, or you also see it as dangerous. You run or fight–either internally in a more metaphoric way or externally in a literal way 5) The association between that thought and danger is strengthened in the amygdala, increasing the anxiety response over time. And the stronger the anxiety response to those thoughts can become over time…meaning: the more anxious the same situation, thought or trigger.. starts to make you over time.
The truth about thoughts
BUT…the truth is, our thoughts aren't EVER dangerous. Actions and events can be very dangerous, but thoughts are just thoughts. And when we run from them or fight them, we are strengthening the belief that they are a threat and increasing our anxiety over time. This is where mindfulness can make a huge difference in your life—it can help train you to not identify so much with your thoughts, and to just see them as changing experiences. They are like birds landing in a tree and flying away; or clouds floating by, or waves on the ocean…you get the picture. They only have power when you give them power. It's easier said than done…so let's get down to brass tacks here…
What can you do?
Once you're feeling anxious, the best thing you can do is to ride out the experience, and avoid resisting the anxious sensations–"what you resist, persists" as the saying goes, and that's definitely true when you struggle against your racing heart, butterflies in your stomach, trembling hands, etc.. You can't un-release the adrenaline. It's unpleasant..but you ride it out and let it pass. Try to switch gears on your thoughts–if you keep going over and over the anxiety-provoking thoughts in your head, you are staying stuck on the anxiety or worry channel, and the anxiety response will last longer than it has to. Check out this meditation to be guided to not resist your anxiety and to redirect your attention elsewhere.
Good quality sleep (I know, I know–anxiety makes sleep hard, but prioritizing training yourself to get a good night's sleep can make a big difference. I have some good sleep tips and a link to a great yoga nidra for falling asleep here)
regular aerobic exercise
yoga and meditation
All of those help lower the baseline activation of the amygdala over time. This makes you less susceptible to feeling a lot of anxiety. This is also super helpful if you constantly have a low-level feeling of stress or anxiety.
How you can work with your thoughts to not shoot yourself in the foot
Start to become aware of the thoughts, and the underlying belief systems (or core beliefs) that provoke your feelings of anxiety. Once you are aware of them, you can start to recognize when they are at play and gently shift into a belief that is more true, and more relevant to your life now.
How your core or limiting beliefs can keep you stuck
For example, if you find yourself feeling anxious every time you are in a situation where you have to meet somebody new, you might investigate and notice an underlying belief that you have to be funny and charming and perfect or nobody will like you and you'll end up alone, forever. When that belief is operating in the background, it creates a lot of unhelpful anxiety and kind of ends up controlling you. But when you can become aware of the painful things you are believing underneath your common triggers, you can work with them and start to live a life that YOU actually want, and that isn't stuck in some outdated stuff from the past. This meditation can help facilitate the process of getting in touch with what you are believing underneath the anxiety. And here are some worksheets that can also help with your becoming aware of your thoughts.
When to reach out for help
There are lots of things you can do on your own to help reclaim your life from anxiety. Anxiety is a normal and necessary and even helpful part of life, but sometimes it takes over and you shrink and shrink and shrink while it grows larger and larger. If you feel like no matter what you try, your anxiety is keeping you from living a life you want, it may be time to reach out to a licensed therapist for some help. Peace out!