All of us feel anxiety from time to time and it's a normal and essential part of life. But, too often, it can start to take over your life and leave you feeling unable to do the things that you'd really like to be doing. Below are some resources that I and others have found helpful in understanding anxiety and in changing the way you respond to it to get your life back. If you want a more in-depth written explanation, check out the blog post I wrote about understanding anxiety and how to work with it.
This video talks about what happens in the brain when you avoid situations that provoke anxiety and how you can rewire your brain to reduce anxiety's interference in your life.
In working with anxiety, it's important to take a bottom up and a top down approach. The top down approach is examining your thoughts and beliefs that trigger and prolong anxiety. The bottom up approach is getting familiar with the sensations of anxiety and how anxiety lives in your body, doing things to help retrain the nervous system, and to help rewire the amygdala (which learns on the basis of association NOT logic).
Helpful worksheets
This worksheet can help you get familiar with your thoughts and underlying beliefs that may be triggering and prolonging your anxiety response.
This can help you get in touch with some of your underlying belief systems that play a role in prolonging your body's anxiety response. Often underneath many of our SPECIFIC thoughts, there is an underlying anxiety-provoking BELIEF at play. When you get down to the root of the belief, you can apply it to a lot of different thoughts instead of just examining and replacing each thought one by one.
This can be a more gentle way of approaching exposure, which is a super effective way to teach your amygdala that situations it is interpreting as a threat are NOT dangerous. Your amygdala only learns by experience, not by thought or logic so you have to ride out the discomfort in order to uncouple the thing that has been coupled with danger in your brain, so that it doesn't keep making you feel super anxious.
Anxiety Meditations:
This 10 minute meditation guides you to not resist your thoughts, but to gently let go of them and redirect your attention elsewhere.
This meditation podcast has more than 50 free meditations, many of which are extremely helpful for anxiety
Yoga for anxiety:
Helpful books: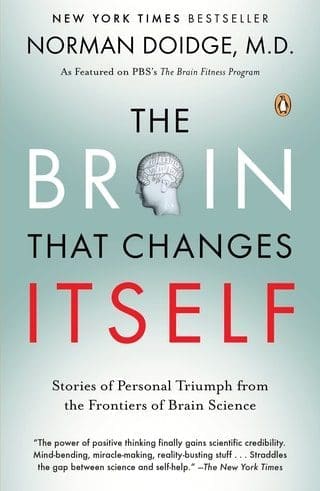 The Brain That Changes Itself:
Stories of Personal Triumph from the Frontiers of Brain Science
This book is a great resource for understanding how you can change your brain, and in Chapter 6 there is a great description of how obsessive thinking or OCD affects your brain and how you can break that pattern.
Mental and Physical Effects of Anxiety and Stress
Below are two more videos which go more in depth about the different parts of the brain involved in anxiety, and the body's response to anxiety and stress:
Your Brain on Stress and Anxiety
How Stress Affects Your Body